Welcome to
Valley View Veterinary Hospital!
Serving the Gallatin Valley and beyond, for over 40 years.
Compassionate care at a fair price.
We are always welcoming new clients to our practice in Bozeman, Montana.
Where you and your pets
are treated like family.
Contact us today to schedule your veterinary appointment.
Appointments
We are happy to book an appointment for you! Quickly and easily schedule an appointment using our online form, that is convenient for you and your pet.
Our Services
We offer a wide range of services including medical, diagnostic, surgical, wellness and preventive health care needs for your pets so they live healthy, happy lives.
Our Team
Get to know the doctors and staff at Valley View Veterinary Hospital. We have a dedicated team of professionals who take the care of your furry family member seriously.
Expert Team of Veterinary Professionals
Welcome to Valley View Veterinary Hospital. We are a full-service veterinary medical facility, located in Bozeman, Montana. Our friendly and professional staff offers compassionate care for your companion animals. We specialize primarily in dogs, cats, and horses.
We are committed to promoting responsible pet ownership, preventative health care, and pet-related educational opportunities for our clients. Valley View Veterinary Hospital strives to offer excellence in veterinary care to all of Bozeman and surrounding areas. Stop by, call, or email us to schedule an appointment.
We Offer Exceptional Services
Specializing in Veterinary Orthopedic Manipulation and Cold Laser Therapy.
One of the best things you can do for your pet is to keep him or her healthy. And one of the easiest and least expensive ways to do that is by bringing in your pet for regular exams and vaccinations.
A simple way you can help keep your pet healthy is by protecting him or her against parasites. Heartworms, fleas, ticks, and other internal and external parasites are much more than just pests.
If your pet needs medical assistance, you can feel confident turning to us. Our knowledgeable staff are ready to handle a variety of medical conditions, including emergencies.
Treat your pet to a luxurious bath. Our special, cleansing baths remove dirt, debris and that doggie (or kitty) pet odor – your pet will feel fresh and revitalized. If scratching is a problem, our medicated baths contain soothing agents that can stop the itch! Grooming services may also include a nail trim, fur de-matting, and an ear cleaning.
Here at Valley View Veterinary Hospital, boarding is also available. Your canine and feline friends will be well taken care of in our heated kennels, which are conveniently located within our facility.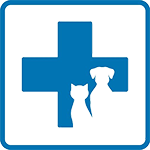 After Hours Emergencies
For Pet Emergency and Trauma Services call
(406) 587-3996
Testimonials
"My elderly dog had her first visit today and it was fantastic!!! We are so happy we switched to them. The doctor took a lot of time explaining things and was so patient with Sadie. The staff was great as well. Highly recommend!"

Natasha Reeves
"I have a diabetic cat and I needed a place I could trust that he'd be well monitored. The staff was great and worked hard to make me feel comfortable leaving my baby there. Will definitely be taking him there again."

Clara Liedle
"Boarded my dogs here. When I got them back, they were happy and healthy. It was also a great deal."

Jen Lachowiec
"This place is fantastic. Friendly staff who provide excellent care. They have a passion for animals that shows in the care and attention that they give yours. If you are looking for a vet, this is the one."

Caitlin Story
"Excellent care for loved pets. Awesome staff."

David Piatz
"We were passing through Bozeman on an extended road trip with our dog and Valley View boarded her for us for the afternoon so we could see the Museum of the Rockies. The staff is friendly, efficient, and asks just what needs to be asked. Reasonable prices, friendly attitude, good care without any BS. Highly recommended."

Tim Callahan
"Above and beyond, kind, friendly, experienced. Very low key, a hidden golden treasure. My dogs love going there"

Tiffani Zimmerman
"Fantastic clinic, great with animals. I boarded my dog with them and she doesn't always do well with other dogs and new situations but their staff made her feel right at home, turning her outside to play in her own run several times a day. I never worry about her when she stays with them."

Anonymous